Access
Get where you need to go faster with the 'Serica Launchpad' – an extensive network of multinational corporations, state-owned enterprises, investment firms, universities, and government organizations across China.  From winning new business and raising capital to complex M&A and innovation sourcing, we provide direct access to decision-makers in your industry who can jump-start your growth.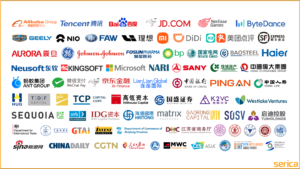 Expertise
Our innovative cross-cultural framework has enabled us to bring together experts from various disciplines, industries, and cultural backgrounds. The result, a tight-knit unit of experienced consultants that challenge the status quo, spark change, and deliver value throughout the lifecycle of your project. The Serica team can: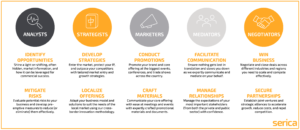 Approach
Developed from years of on-the-ground experience our flexible market-inspired approach – based on smart-feedback loops and tight-knit interregional cooperation – goes beyond traditional linear planning to arm you with the strategic agility and operational flexibility you need to achieve your goals.

Independence
Serica is a fully independent, privately-owned company headquartered in Singapore. Our corporate structure and the careful selection of partnerships throughout our history means that neither Serica, nor any of its subsidiaries, are contractually bound to any government (national or regional), economic zones, industrial parks, research institutes, or innovation centers anywhere in the world.
We do not work on projects that fund or disperse 'clear and direct' dual-use technology and actively avoid overtly politicized industries. This ensures we do not disproportionately tip the scales in favor of one market at the expense of another while sidestepping any disruptive political entanglements.
Unburdened by the external pressures that may hamstring others in our industry, we operate without constraints and distractions, focusing all of our expertise and resources towards achieving your commercial goals.