14 April 2023
Introduction to China's Fintech Ecosystem – Jersey Finance – Concluded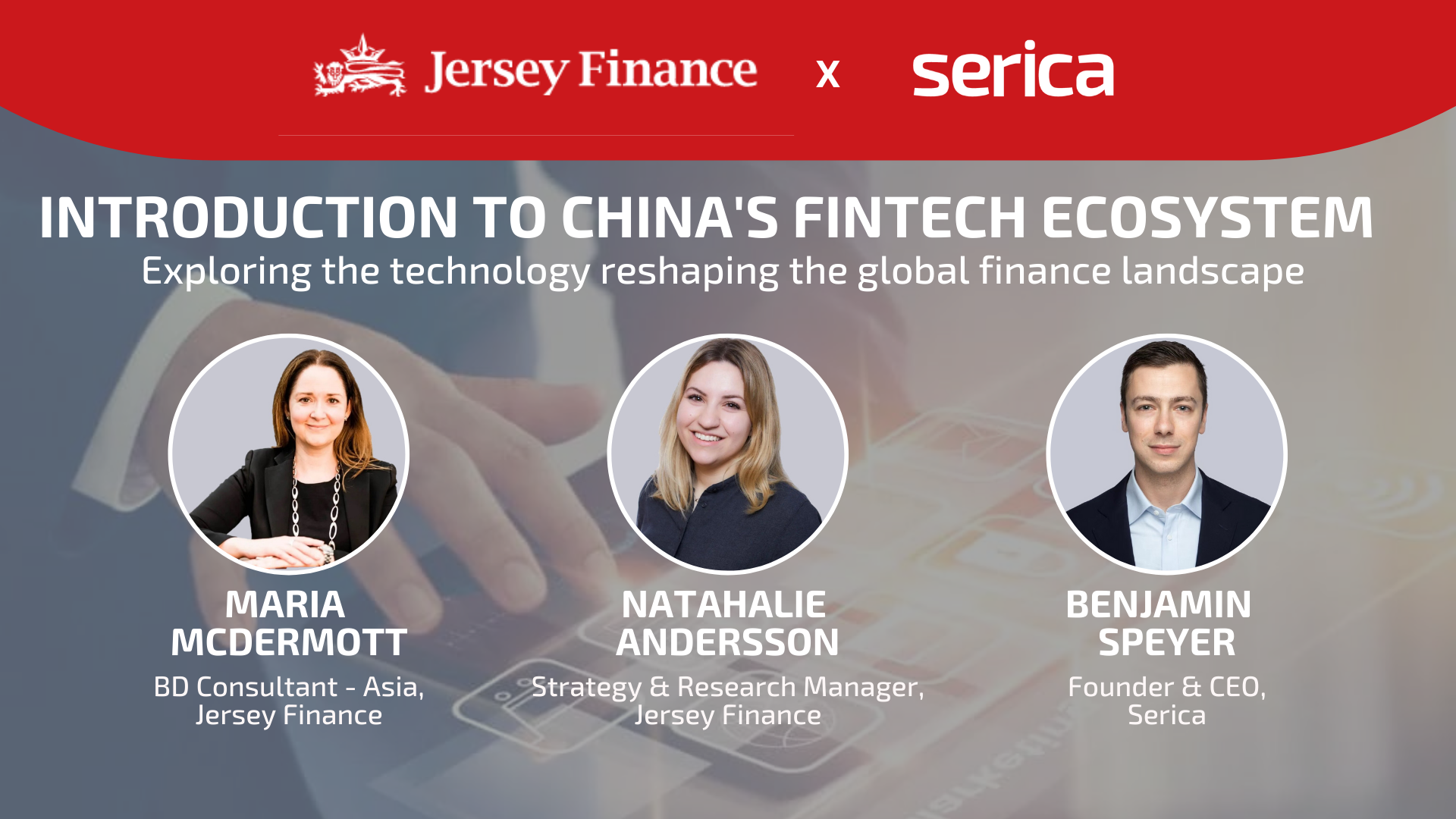 Exploring the technology reshaping the global finance landscape.
EVENT: Introduction to China's Fintech Ecosystem
DATE: April 26th, 2023
TIME: 12:30-1:30 pm GMT
LOCATION: Microsoft Teams
PRICE: Jersey Finance Members Only
Jersey Finance's forthcoming webinar event with Benjamin Speyer, Founder and CEO of global technology and financial advisory firm Serica, will provide insight into the size and inner workings of the Chinese fintech ecosystem, share details on the sector's big players, the latest trends and how the global impact this dynamic ecosystem has created.
Please note that this session will be taking place via Microsoft Teams, you should receive the joining link one day before the event through Eventbrite. If you haven't received your link, please check your junk folder and get in touch with Jersey Finance's events team.
For more information and to register visit the link below:
Registration